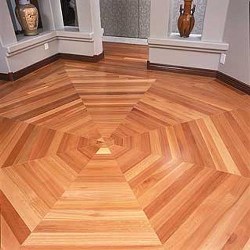 Below, we have tried to answer the most common questions visitors may have. If you find that your question is not answered on this page, please call us at (617) 412-1107 / (617) 800-4869 or email us at QuincysFloorCareService@gmail.com .
When is it best to renew a finish?
Finishes are best renewed when they begin to show signs of wear in traffic channels but definitively don't wait until the bare wood is exposed.
Why three coats of polyurethane?
We recommend three coats simply because it lasts longer. Three coats will leave your hardwood floors in good shape for at least 10 years barring excessive traffic and zero maintenance. Two coats will keep your floors in good shape for at least four years, maybe a couple of years more if you take real good care of them and traffic is minor.
How long will the process last?
We average approximately 3 to 4 days per every 1000 square feet.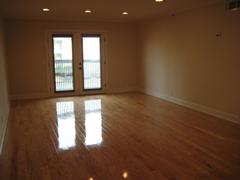 Is this a messy process?
Yes. BIG TIME! The sanding of hardwood floors will create a lot of dust so we always recommend you cover your furniture and all electrical appliances, especially your computer. We do try our best to control the dust from entering other rooms by masking doorways and other procedures. Please you're your own precautions, we cannot be held responsible for any damage due to dust.
What about the dust?
When sanding floors there is no avoiding dust. To minimize this nuisance our machines are equipped with vacuum systems. The dust is collected in bags which are removed from the house and the dust disposed of. We also seal off the working area from the rest of the site 252
I just bought a house, what should I do first, refinish the floors or paint the walls?
You could go either way. It's all about the clean-up really. We have seen over the years that it is easier to clean the paint off the refinished floors than removing the dust from entire walls. If you decide to paint first, remove the accumulated dust from your newly painted walls with a damp towel. If you refinish first, clean any water-based paint remnants off the newly refinished floor with a wet towel.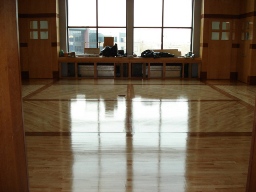 Do I have to move out?
This is the most frequently asked question, and the most frequent answer is NO. Accessibility to bathrooms & bedrooms is the greatest concern. We work with our customers' schedules to insure access to all areas when needed i.e. early morning coats are dry by late afternoon when residents return from work & school.
Do I have to leave the house while you're refinishing the floors?
No, unless you're allergic to dust, fumes or polyurethane. Polyurethane is not toxic but DOES produce nausea and discomfort. If you are pregnant, we do not recommend you expose yourself to polyurethane acrylics. Fumes may last up to 24 hours after the job is completed, maybe more in less ventilated areas.
Will you move my furniture?
All furniture must be removed from rooms to be sanded. The only exceptions are pianos & some very large wall units. The homeowner is responsible for furniture moving unless prearranged with Quincy's Floor Care Service. Plan on having the furniture removed before we arrive. If some furniture remains, we can help, but we cannot be held responsible if damage occurs to the furniture or floor. Ask your movers, relatives, friends or neighbors to help to replace or remove.
What about the carpets?
Quincy's Floor Care Service does provide a service for the removal and discarding of carpet, padding, tackles, and staples. Many customers choose to save the cost of this service by doing it themselves, as it is not very difficult, just time consuming.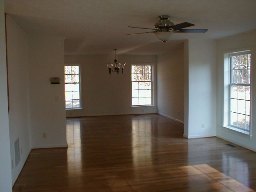 What about the stains?
Most stains can be removed by sanding. However, some severe stains may not completely disappear. In such cases a decision has to be made whether the remaining stain is tolerable i.e. in an area where it won't be noticed, or if the floor boards must be replaced.
Who cleans after the job is finished?
We try to clean as best as possible, but we are not responsible for any clean up other than the floor.
What if termites are discovered in the process?
You should call the termite control company as soon termite damage or droppings are discovered. Our floor technicians can give recommendations and remove and replace damaged boards entirely, but remember that controlling and predicting the future threat of termites or any other intruders is a job best suited for your pest control experts.